Dgroups was presented as an example of best practice at the Knowledge for Development Conference in Geneva, 3-4 April 2017.
Neil Pakenham-Walsh, chair of the Dgroups foundation and founder of HIFA (Healthcare Information for All: five Dgroups with >16,000 members interacting in 3 languages) presented Dgroups to a diverse audience of more than 200 development professionals (many of whom already use Dgroups). He underlined the vital importance of Dgroups and communities of practice to help achieve the 2030 Agenda for Sustainable Development Goals.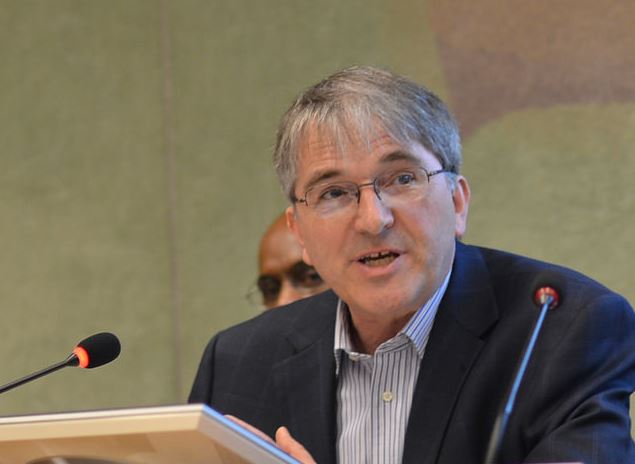 He called for CoPs to be specifically included in the Agenda Knowledge for Development, and for all stakeholders to support the key recommendation made in the new publication Knowledge Management in the UN System: namely that UN agencies and others should embrace CoPs and realise their full potential.
Neil pointed out that CoPs are more environmentally sustainable, more inclusive, more transparent, and much less expensive than international F2F conferences. While the latter are still needed, there is a case for a smarter approach with fewer F2F conferences linked by continuous 24/7 CoPs.
View Neil's presentation here:
---
About K4D Conference
The Global Knowledge for Development [K4D] Conference aimed to review and advance knowledge management practices in the field of sustainable development, and to present a new agenda to strengthen knowledge societies and economies for development. The Conference provided insights in current practices and explore future developments in the use of knowledge management in the area of development. Knowledge is at the heart of global development. (Source: Conference Agenda)
See also: